"An Unscripted Show, Made For Television, That Goes Beyond The Scope Of Firearms"
Open Arms mission is to promote positive firearms awareness and educate responsible gun owners through our message: Safety, Family, and the 2nd Amendment.
This unscripted non-sequential television series stars one of America's most passionate gun safety advocates, Brian Lockerman.
Based in Lake Havasu, AZ, Open Arms is a refreshing show designed to captivate audiences through dramatic re-enactments and real-life stories as it strips away the fear and negative associations of gun ownership. The show encourages honest communication as it peeks into the lives of people who have through trials, tragedies, and various reasons chosen to become first-time gun owners.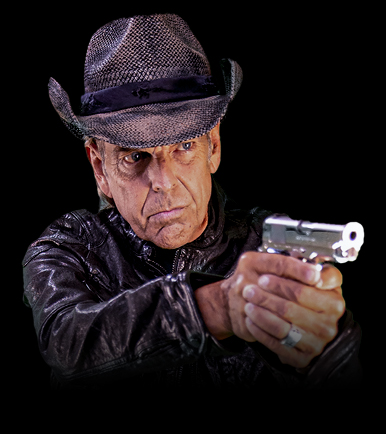 Open Arms will be a series like non-other and will create a dynamic paradigm shift in the way many people think about gun ownership. We just might even win over the entire nation and regain the respect for our Founding Fathers, the 2nd Amendment in The Bill of Rights, and a renewed appreciation for the U.S. Constitution.
Open Arms collaborative partner Walk The Talk America, a non-profit, believes that by improving the quality and availability of mental health resources to gun owners we can reduce tragedies by gun use. Together we will help save lives worldwide.
MB Studio Productions High Capacity Magazine PSA
ARCHERY Scene from "Open Arms"
---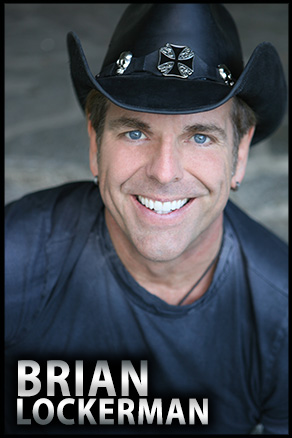 BRIAN LOCKERMAN | Firearms Expert
BRIAN LOCKERMAN
FIREARMS EXPERT
He's a charismatic, likeable, and multitalented former rock star has turned decades of hands-on weapons knowledge into a top tier reputation business. He has a passion for guns and has been a lifelong collector. He is eager to show Americans that people of all ages can enjoy guns for sport, and appreciate them for personal protection. His number one goal is to make you an enthusiastic gun owner who beams with pride and confidence.
---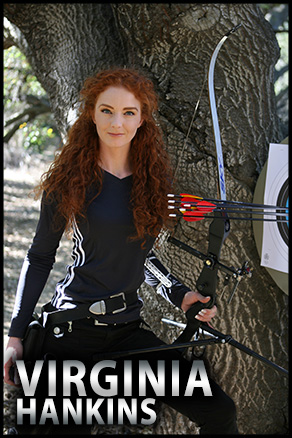 VIRGINIA HANKINS
PROFESSIONAL ARCHER
VIRGINIA HANKINS
| PROFESSIONAL ARCHER
Virginia is a real life modern day hero for any female fan base… or fan base in general. A double major biomedical engineering graduate from USC and a well-known State and National archery Champion; she places second to no one. Her passion, professionalism, and unbridled talent makes Virginia the standout choice for teaching young or old, or an entire family, the timeless sport of archery.
---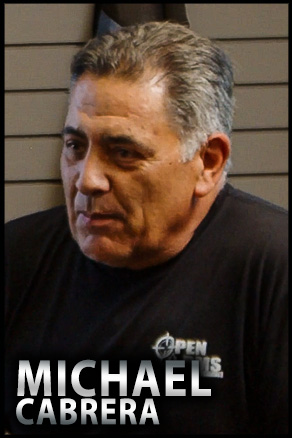 MICHAEL CABRERA
PROFESSIONAL FIREARMS
MICHAEL CABRERA | PROFESSIONAL FIREARMS
Michael started his law enforcement career in 1987 with the Ventura County Sheriff's Department (VCSD) and Santa Monica Police Department (SMPD). His specialized training in major violent crimes, organized gang activity and street level narcotics trafficking, robbery, homicide and SWAT member of the tactical rifle team.
After Law Enforcement, he joined Heckler and Koch, a prominent weapons manufacturer, where he served as a Sales Manager Western region. The training provided to the television and motion picture industry
Michael, a NRA certified firearms instructor (# 201502235) and has countless hours of instruction in the manipulation, safety, handling, cleaning, inspection and weapon systems to law enforcement, military, and civilian shooters. Michael has training in the use of firearms (long guns, tactical rifle, pistol, shotguns, and sub machine guns) as well as being a certified armorer for Heckler & Koch. Michael is also certified in Federal Emergency Management systems through FEMA.
---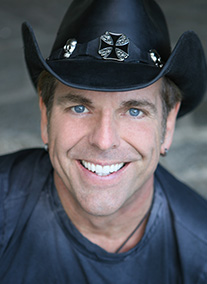 PRESIDENT | EXECUTIVE PRODUCER
BRIAN LOCKERMAN
FIREARMS EXPERT
Brian Lockerman is Open Arms creator and the owner of MB Studio Productions, a full-service production company specializing in all forms of multi-media, television, commercials, music videos, and films. MB Studio Productions has created various commercials, pilots, reels, and reality based programs. Open Arms is the successor to "Shoot To Thrill" that Brian also created. Brian is avid in fire arms and a collector. He has a strong belief and respect for the 2nd Amendment of U.S. Constitution. Brian is a true professional in front and behind the camera promoting safety-first with respect to actors, crew and firearms
---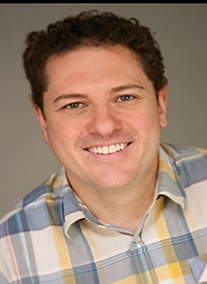 VIRGINIA HANKINS
PROFESSIONAL ARCHER
Haydon Lane has over 20-years in film and network, regional an local television. His value to Open Arms is impeccable as a creative artistic director, producer and editor. After earning a bachelors degree in filming at the University of Nevada, Las Vegas; he launched HL Filmworks, Inc., a film and television company producing the Santa Clarita still Golden Campaign and Awesome town. His clients include: Extra, Fox Sports, Snapchat, Spotify, NBC Sports NHL Awards, Hallmark, Animal Planet and Disney. Haydon donates his time raising money for Kristie's foundation and the Ronald MacDonald House.
---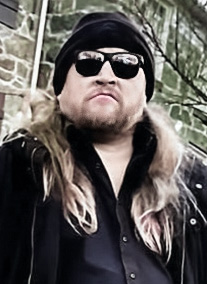 MICHAEL CABRERA
PROFESSIONAL FIREARMS
Justin Bondy is a prominent producer in Independent Films and Unscripted Television plus he's currently involved in three #1 Network shows and a Producer in two: Gordon Ramsay, Next Level Chef Caesars Palace, Las Vegas (FOX); Guy Fieri, Diners, Drive-Ins and Dives (Food Network). Justin has had tremendous success at giant Networks to include: History, Discovery, Military, 3NET, Food, DIY, Home and Garden and Destination America. He is well-known in the industry as taking on some of the most vigorous challenging environments and spending rigorous hours completing projects on-time. Justin's experience as a powerhouse producer, in the industry, is a great value-add to Open Arms.